Bathroom Blinds has to be both attractive as well water resistant. Blindskart offers Aluminium Venetian and Faux wood Blinds with variety of designs based on your bathroom design
Aluminium Venetian Blinds
Aluminium Venetian Blinds are best in use for Kitchen, The slats are made up of aluminium with high durability. The dust which occur on these blinds are easily can remove it by using wet wipes.

Shop Aluminium Venetian Blinds >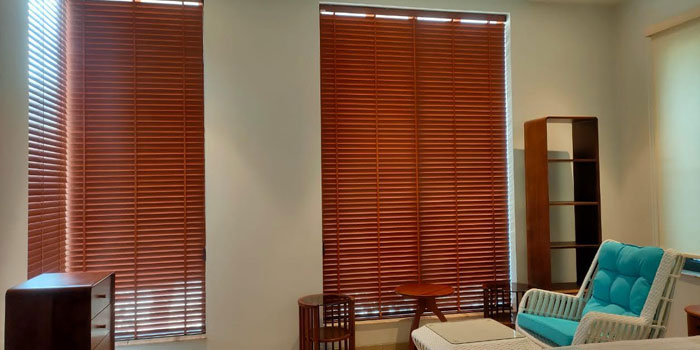 Faux Wood Blinds
Faux Wood Blinds are made up of uPVC material which looks attractive and similar like wooden blinds, Faux Wood blinds are water resistant and Flame retardant. The mechanism of Faux Wood Blinds are like wooden venetian blinds. Easy to use and clean.
Shop Faux Wood Blinds >
PVC Roller Blinds
Blinds Kart Roller Blinds are stir design and functioning with attractive fabrics, Relish beautiful windows in your Living room with our Blinds


Shop PVC Roller Blinds >
Best selling Aluminium Venetian Bathroom Blinds
Best selling Faux Wood Bathroom Blinds